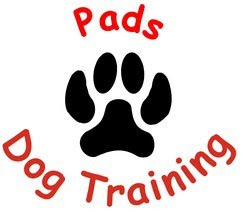 PADS puppy classes are the most popular in the area! We are also rated one of the three most popular training centres in Staffordshire!
They are based on The Kennel Club Puppy Foundation, with Pads own special twist. Your puppy will get plenty of socialisation, learn how to walk on a lead, sit by your side, come back when called, stay, wait, down, stand. Puppy will start to learn how to be relaxed around other dogs and people. Be happy being gone over, brushed and vet checked. Lots of opportunities to ask questions and get behaviour advice. We also want to know what you want from the classes as well as the valuable information and training we will impart to you!

We know that training a puppy properly gives them the best start in life... that's why we ensure that our class sizes are small so that you each get the attention and support you need!

Visit the home page for all upcoming starting dates.

Tailored for puppies, and the older puppies, we hold these classes every week.

The cost is £50 for the first six weeks and £40 every six weeks thereafter. Due to the pandemic we have lowered our prices to help you and your dogs!

Those who are fully paid up in advance, and who's puppies have completed all vaccinations are welcome to join the last 15 mins of the week before the six week session commences, for free socialisation and advice.

Our unique blend of training, advice, one to one support and most of all fun, mean that our classes are always full.

Our six week course structure is based on the Kennel Club Good Citizen puppy class, but we also tailor our exercises to the class and individuals, ensuring everyone gets the appropriate support and help they need for their own dog.

Many of our puppies continue on into the Bronze level immediately, we believe it is important to ensure the consistency and routine that the puppy classes provide.

Once you complete the puppy class, the cost is just £40 upfront every six weeks. A sound investment for a happy future for you and your puppy.

Call Roz now on 07762 920614 to secure your space!