PADS DOG TRAINING
STAFFORD


"Where fun and training go hand in paw."
🐾🐾 PADS DOG TRAINING are doing the six-week Obedience courses we are famous for as well as doing agility and fly-ball, basic working gun dog training, heelwork to music, and ringcraft within class, but we are still insisting on strict social distancing in class.
We are, as we have done all along, following the government guidelines! 🐾🐾
We are open every Bank Holiday.

Our aim at the moment is purely to help you and your dogs have the best life possible!

We are here to help you and your wonderful dogs, for information call
07762 920614
Use hand sanitiser.
Wearing a mask or visor is optional.
Keep to a 2 metres distance from everyone wherever possible.
We are under cover but open-ended, so wrap up.
Please stay away if you have got any symptoms whatsoever or have tested positive.
In the present situation we are only doing 1-2-1's for dogs who have very serious issues, to prevent them going into rescue or worse!
Thanks.
🐾🐾🐾🐾🐾🐾🐾🐾🐾🐾 🐾🐾🐾🐾🐾🐾🐾🐾🐾🐾 🐾🐾🐾🐾🐾🐾

2022 COURSES

They are six week courses and cost £50 for the first six weeks. Then £40 every six weeks thereafter!
🐾 People back out last minute unfortunately so watch the Facebook page for updates. 🐾

Pads next puppy and beginners courses

Tuesday 9th August Haughton
Wednesday 10th August Penkridge
Monday 15th August Penkridge

Obedience next available starting dates

Haughton: Tuesday August 9th, arrival time 8.15 pm
Penkridge: Wednesday August 10th, arrival time 6.45 pm
Penkridge: Monday August 15th, arrival times 6.45 or 8.15 pm

Our places go very quickly. To avoid disappointment, please call well in advance.
🐾🐾🐾🐾🐾🐾🐾🐾🐾🐾 🐾🐾🐾🐾🐾🐾🐾🐾🐾🐾 🐾🐾🐾🐾🐾🐾
We are still doing 1-2-1's and telephone advice.
We offer free socialisation prior to starting starting date if you are booked on and paid up!
Then if you like us move straight up to the next level because 6 weeks isn't long in your dog's life and they love it!
To book on a course please ring us on 07762 920614.
Same number for 1-2-1's.
Lines are open Monday to Friday 8 am to 6 pm, or Saturday 9 am to 1 pm. Closed Sundays and bank holidays.
Visit our Puppy Classes page for more information.
PUPPY/BEGINNERS COURSES
ARE RUN EVERY SIX WEEKS

Our venues are lovely and spacious.

The PUPPY/BEGINNERS course lasts six weeks and provides you and your puppy with all the basics for having a happy well-trained dog, with socialisation, lots of information and behaviour advice and most of all... fun!

Our classes are loosely based on the Kennel Club Puppy Foundation but with Pads extra-special twist to ensure you and puppy get the best start in your life together. Most importantly we keep the class sizes small to ensure that you and your puppy get the attention and advice that you need.

BRONZE, SILVER, GOLD, ADVANCED
Should you continue with our classes after puppy, which we always recommend, you would go into Bronze level.
After Bronze class is Silver, Gold and Advanced.
(As with all Pads classes and courses your dogs have to be dog and human friendly. We provide very reasonably priced private lessons for dogs who wouldn't cope in a class.)

All Pads obedience classes and courses are positive reinforcement based and great fun! We do all levels of obedience, right up to advanced.

To book on any of our classes and courses or for more information on anything connected to Pads please ring Roz Monday to Friday 8 am to 6 pm, or Saturday 9 am to 1 pm,
on 07762 920614 or 01889 883276.
Agility, Obedience and Fly-Ball
We hold classes and courses in Obedience and Agility.
OBEDIENCE.... At Pads we do believe training should be fun. The dogs when they first come in, every week, will able to mix together, on a long line, so the handlers maintain social distancing with all the other dogs there. Then we split you up into small groups of 5/6 per trainer. If necessary we also offer in class one to ones for those dogs or handlers who need that little bit extra!

We are in two large indoor buildings, one in Haughton and one in Penkridge so we are lucky enough to be able to have lots of dogs for yours to make friends with, and they love it. They learn to mix well with everything and listen to you in a busy environment! Because after all life can throw anything at them and you will, with our help, learn how to control them no matter what!

AGILITY.... Pads is fun Agility, the dogs have to be over a year old, be reasonably obedient, good off lead and 100% dog and human friendly!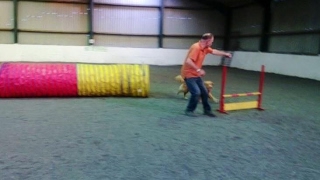 MONDAYS AND WEDNESDAYS AT PENKRIDGE
🐾 OBEDIENCE ALL LEVELS
🐾 BASIC WORKING GUN DOG TRAINING
🐾 HEEL WORK TO MUSIC MOVES
🐾 RINGCRAFT within class
🐾 OBEDIENCE at Penkridge on Mondays and Wednesdays 🐾
First classes run 7 pm to 8 pm and cost £50 for the first six weeks, then £40 every six weeks thereafter.

Puppy/Beginners
Bronze

Our puppy classes are second to none.
Small classes and experienced trainers.
For newcomers, should you need it, Pads provides a helper, at no extra cost to you, to make sure your not left behind!
Second classes are 8.15 pm to 9.15 pm and cost £40 every six weeks.
Silver
Gold
Advanced Obedience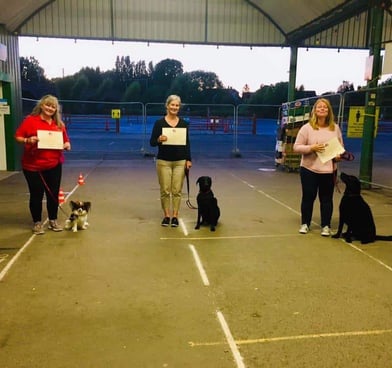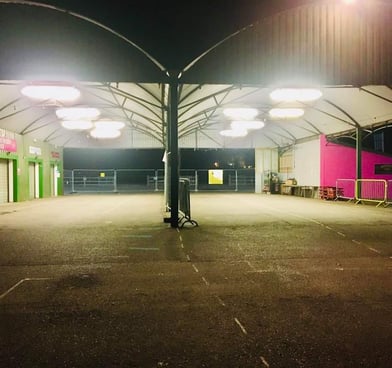 TUESDAYS AT HAUGHTON

🐾 FUN AGILITY and FLY-BALL
🐾 OBEDIENCE ALL LEVELS
🐾 BASIC WORKING GUN DOG TRAINING
🐾 HEEL WORK TO MUSIC MOVES
🐾 RINGCRAFT within class

🐾 FUN AGILITY AND FLY-BALL 🐾
7.00pm to 8.00pm
£7 per week
(dogs must be at least 12 months old, have at least basic obedience and be dog and human friendly)
🐾 OBEDIENCE at Haughton on Tuesdays 🐾
8.30pm to 9.30pm
£50 for the first six weeks then £40 every six weeks thereafter

Puppy/Beginners
Bronze
Silver/Gold
Every dog and handler in every class gets all the help they need.
Pads takes dogs of ANY age ANY breed or ANY ability.
They just need to be dog and human friendly to join appropriate classes!

Pads is always trying to improve their classes and we want you to have the best dog training experience possible.
To make you get the very best training for you and your dogs! At a price that won't break the bank!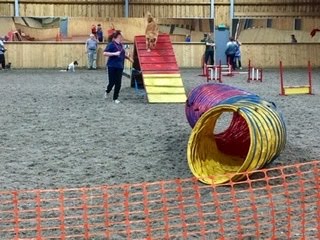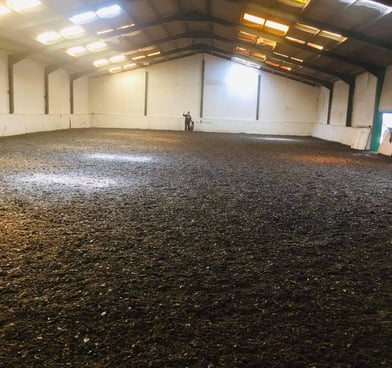 To book on please ring us on 07762 920614