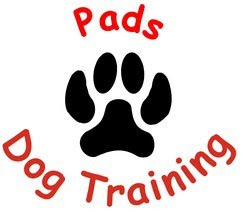 Pads Dog Training thinks obedience is not only important for you and your dog but can also be fun! Our Motto is 🐾fun and training go hand in paw🐾 We believe that teaching your dog some level of obedience is the key to a happy well adjusted dog, and a happier family life!

Tuesday is at Haughton. Monday and Wednesday is at Penkridge.
We offer The Kennel Club Good Citizen Dog Scheme with our own inimitable special twist we have developed to help you and your dogs to get the best possible training in a happy friendly environment.
Puppy (geared for pups under 6 months of age).
Beginners for dogs over 6 months who have never done any formal training before.
Bronze, Silver Gold.

Pads holds fun agility for you and your dog- as long as they are over a year old and dog and human friendly.
Fly ball for fun too, for dogs who have done agility and are good off lead.

It doesn't matter if you have never been to dog training before, whether you have Puppy, adult, or a rescue dog or you just need a little helping hand with your dog's issues, with our experience, we can help.

Please contact on Roz 07772 920614 for more information.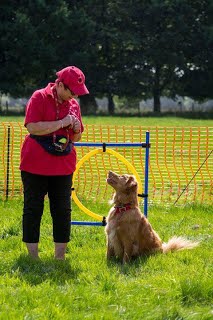 Roz with Paddy demonstrating a 'watch'